Mālō e lelei! Lau Mata'ifika (Count With Me) an interactive numbers resource that's ready to go for your classroom.
We put together it together to celebrate Tongan Language Week, but you can use it any time. (And we recommend you do!) It's fun and easy for students of all ages.
You'll find Lau Mata'ifika here.
Taha, ua, tolu… GO!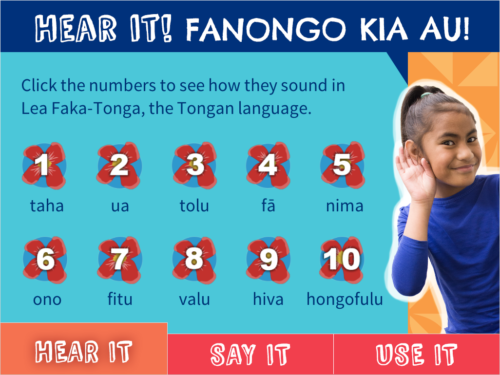 Special thanks to Emeli and Alei Aholelei for their expert knowledge (and modelling)!