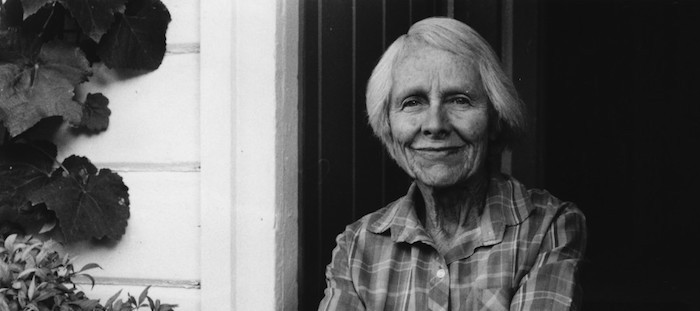 Want a writing project for your year 7 and 8s in Term 2?
Lift Education and the Elsie Locke Trust present the Elsie Locke Writing Prize 2017 – an incredible opportunity for students to write a short story and perhaps win a prize!
Who was Elsie Locke?
Elsie Locke was a New Zealand writer, historian, and activist.
Elsie had a long and eventful life, campaigning for women's rights, nuclear disarmament, social justice, and the environment. She was also the author of many children's books and contributed more than 30 stories to the School Journal over 40+ years.
Check out her final contribution, "A Present from Pudding", in the School Journal, Part 1, Number 3, 2001. (It's even got supporting resources.)
What is the Elsie Locke Writing Prize?
The Elsie Locke Writing Prize is a narrative writing competition open to year 7 and 8 students. The prize commemorates Elsie Locke's life, both as a writer and an activist.
Since 2009, thousands of students have participated in the competition. Support your students to take part, too!
The winner receives $250 together with a certificate, and their story is published in the School Journal.
What's the topic?
This year's topic is "A story set in early New Zealand that is about exploration, a discovery, or an encounter".
Students are encouraged to write a story about people's arrival and first impressions of New Zealand; people discovering or experiencing new places or creatures; or people from different cultures encountering and interacting with one another. Characters can be Māori, Pākehā, or from any other culture.
Is there any teaching support material?
Yes, there is!
We want to help teachers maximise the writing potential of their students, so we've put together some teaching suggestions to guide your students through the writing process.
The suggestions will help your students to produce a high-quality narrative text. You'll find them here.
What are we looking for?
We're looking for a piece of writing (500–600 words) that shows:
An original and thoughtful response to the topic
A sense of time, place, and character
An understanding of the event described, and its importance to the main character
An ability to engage the reader
Clarity, coherence, and an effective use of language.
Entries can be typed or handwritten, but they must be the writer's own work.
What's the curriculum link?
This topic links to the following level 4 achievement objectives:
English – Select, develop, and communicate ideas on a range of topics; Use a range of language features appropriately, showing an increasing understanding of their effects.
Social Sciences: Understand how exploration and innovation create opportunities and challenges for people, places, and environments; Understand that events have causes and effects; Understand how people participate individually and collectively in response to community challenges.
Want more info?
All entries must be received by Friday 14 July 2017.
Entry form and teacher suggestions here.
Entries from previous winners here.
Visit the Elsie Locke Trust website.
Shortlisted entries (a top 10) will be contacted, and the winner will be announced on Facebook live Thursday 10 August at 3pm.