In late 2016, the British Council ran a Commonwealth-wide (that's 52 countries!) short story writing competition, inviting entries from both teachers and students.
Lift Education was lucky enough to play a small role in the competition – we worked alongside competition sponsor, the Commonwealth Education Trust, in the creation of A River of Stories. As a result, the Commonwealth Education Trust commissioned Lift Ed-itor, Don Long, to write a series of articles about writing stories to encourage teachers and students to enter the competition.
Needless to say, we were suitably thrilled when it was announced one of the winners was from New Zealand!
The competition was themed around 'Belonging', and 10-year-old James Balston from Waitakere, Auckland, beat out thousands of other entries to win the 7–10-year-old category. He wrote a story about his sense of belonging in New Zealand through our native animals. Judges described his story as 'wonderfully vibrant and vividly described'.
You can read James' story below (and check out his gorgeous illustration), but here's James receiving his prize at the ceremony.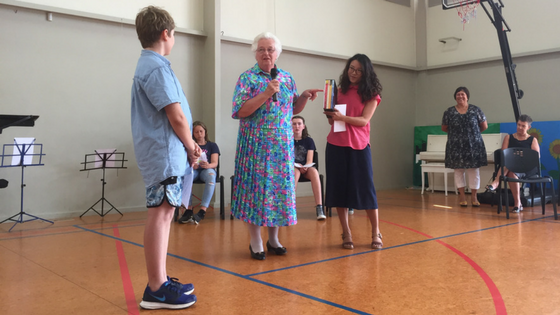 James' Commonwealth Class Writing Competition story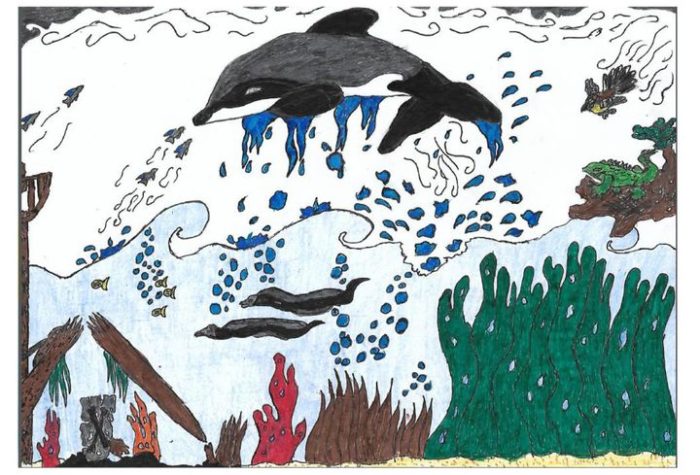 My parents often tell me that I belong in a monkey cage at the zoo.
I, most certainly, do not agree! I don't believe that I have much in common with your average monkey.
If someone said to me, "oh you little monkey", I would think, "why on earth would it cross their mind that I have any affinity with a monkey!"
As I was thinking of this, I wondered where I would belong in the unique animal kingdom of Aotearoa/New Zealand and which environment I feel most at home in.
I could be the graceful Fantail that perches on the rim of my trampoline as I bounce, defying the laws of gravity. He hovers just above me chittering away like there's no tomorrow, and I wish I could fly like him, but I don't think air is the environment in which I belong.
Alternatively I could be a Tuatara, the ancient reptile of Aotearoa. Each movement is precise and they are voracious carnivores, just like me. But the thing with Tuataras is they live in burrows under the ground. I don't belong in a subterranean home.
I may be a human, adapted to live on land, but the environment I feel I have the greatest sense of belonging to, is the water.
I love the sensation of gliding through it and its coolness refreshes me. I feel exhilarated when I high dive into the deep blue water at my local swimming pool, or when I power through the waves at Orewa Beach. I become weightless and graceful, just like Hector's dolphin, known to Māori as Tutumairekurai, or 'special ocean dweller'.
That's me, not a monkey in a zoo, a bird in the air, or an ancient reptile, but a special ocean dweller. I belong in the waters of Aotearoa.