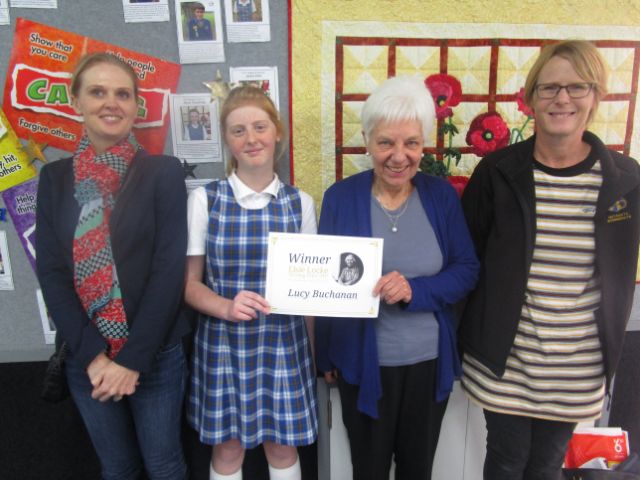 This year was a standout for the Elsie Locke Writing Prize.
The topic for 2017 was, "A story set in early New Zealand that is about exploration, a discovery, or an encounter".
The winning entry "shone out from all the others" because of its amazing characterisations, and the fact that the winner used extended metaphor ("quite unusual for a writer of this age").
Watch the announcement on our Facebook page.
But without further ado, the winner of the 2017 Elsie Locke Writing Prize is:
Lucy Buchanan of Matamata Intermediate!
Congratulations to Lucy, and her teacher, Karen Nicholls, on writing a story that "really caught our attention".
Lift Education's editors, Susan Paris and Isaac Snoswell, read through hundreds of entries, and were delighted by the calibre of writing, but were ultimately "very impressed" by Lucy's story.
Our team would also like to congratulate nine other writers, whose entries made it to the top ten:
Liam Tawhau – Ross Intermediate
Krissie Bearsley – Ross Intermediate
Naiyah Springman – Homeschooled
Neva Clyde – Whakatane Intermediate
Brecken Robinson – Whakatane Intermediate
Rebecca Wilkins – Northcote Intermediate
Emi Lipoth – Carmel College
Gemma Lovewell – Adventure School
Laura Dymond – Whangaparoa Intermediate
When can you read Lucy's story?
It will be published in the Level 4 School Journal in November. Keep an eye out.
Again, thank you to each student who submitted a story, and also to you teachers, who supported your students throughout the writing process.
See you next year!