April 23 is World Book Day – a tribute to reading and publishing (and we happen to be rather fond of both).
This year, World Book Day is celebrating its 20th anniversary. We've marked the occasion by making a compilation of books that have had an impact on us.
These are books that have influenced us in some way, great or small. From reading something profound that made us different somehow, to simply discovering a style of writing that has changed how and what we read – these books have left an impression on us.
Take a look at our picks, and see if anything strikes a chord. Who knows? Maybe they'll have an effect on you, too.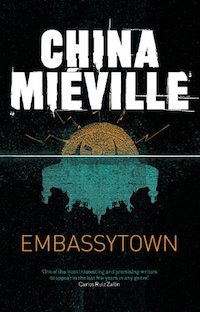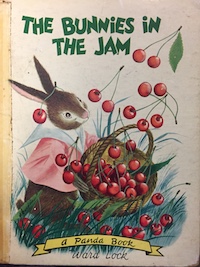 1. The Power of One by Bryce Courtenay
This was the first real 'adult' book I read (I was 13). I was also in my first year of boarding school, and, being the smallest kid in the school, I was also getting a lot of harassment, just like Peekay. I could relate to a lot of his experiences!
– Matt
2. Embassytown by China Mieville
Embassytown is so much grander, more alien, and more original than any science fiction novel I'd ever read before (or since). This is great in some ways – it's a brilliant book – but it's a bit of a bugger as well because every book I've read in the past five years has seemed pretty rubbish in comparison.
– Stephen
3. The Bunnies in the Jam by Lucie Dermine
The Bunnies in the Jam is the first book I owned. A gift for my sixth birthday, it introduced me to the 'book world' and made me want to be a reader. It's a tale of helpfulness, greed, contrition and forgiveness that I've read to countless school classes – the themes are as relevant today as they were when it was published in 1960.
– Peggy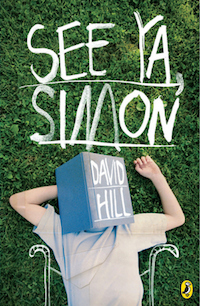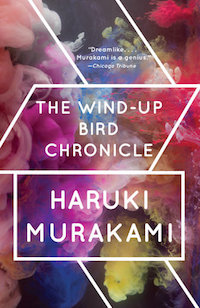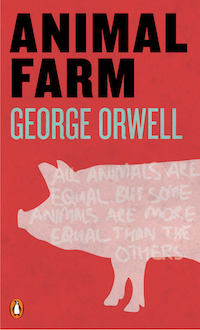 4. See Ya Simon by David Hill
I was nine when my teacher read See Ya Simon to my year five class. It's a New Zealand YA staple: Simon is a normal teenager in every way – except for the fact that he has muscular dystrophy and not long to live. It's a powerful story – I can honestly say that it changed my emerging worldview, and changed how I saw and treated others around me from that point on.
– Keri
5. The Wind-Up Bird Chronicle by Haruki Murakami
A number of years ago, a couple of colleagues asked if I'd read any Haruki Murakami – I responded with, 'Mura-who?!'. It took me just 90 pages (it's a 600+ page tome) of The Wind-Up Bird Chronicle to fall in love with Murakami's style, characters, and unimaginable plot-lines. He gets me. I've since read every Murakami book and article that's been translated, and I can't wait for the next. My one beef? He's taken the gloss off every other novelist I read.
– Neale
6. Animal Farm by George Orwell
Animal Farm was the first book where I understood there was a deeper meaning and significance (and it wasn't just about animals… on a farm). It was also the first book to make me legitimately sob.
– Emily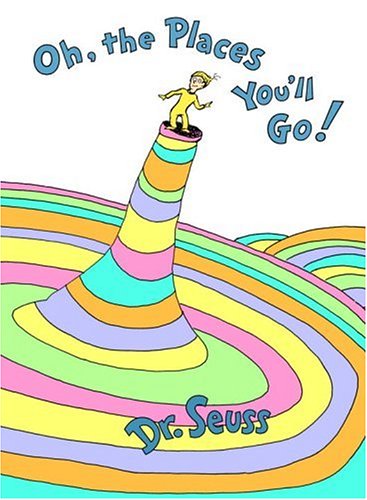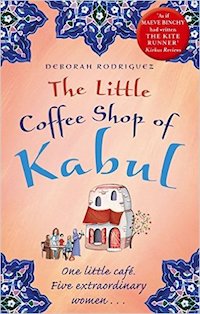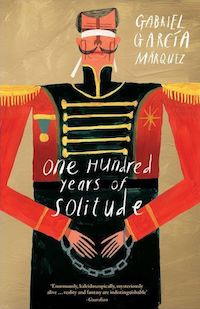 7. Oh, The Places You'll Go! by Dr Seuss
This book has a great philosophy of life. It has literally marked me – I have the frontispiece tattooed on my leg. My best people also surprised me with a reading of it at my wedding!
– Penelope
8. The Little Coffee Shop of Kabul by Deborah Rodriguez
This book is about five women from different backgrounds coming together in a (you guessed it) little coffee shop. It gave me an insight into the lives of women in Afghanistan, and made me really appreciate the life and freedom I have in New Zealand – the freedom of movement, the freedom of thinking, and the equality we have.
– Bernadette
9. One Hundred Years of Solitude by Gabriel García Márquez
According to Márquez, his grandmother "treated the extraordinary as something perfectly natural". Her "magical, superstitious and supernatural view of reality" pervades this extraordinary novel, and it first introduced me to the idea that magic realism offers a way of salting reality with another way of telling a profound truth.
– Don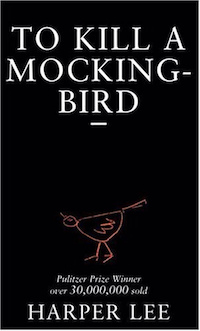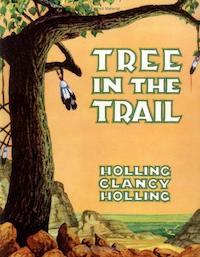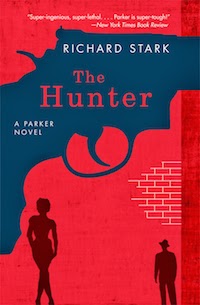 10. To Kill a Mockingbird by Harper Lee
My mum gave me To Kill a Mockingbird when I was about 10. I was proud because it was the first adult novel I'd read!
– Jo
11. Tree in the Trail by Holling Clancy Holling
I received Tree in the Trail as an end-of-year prize in … not sure exactly when, but I was pretty young. I remember poring over the book and the beautiful illustrations for hours. It's about a cottonwood tree growing on what was to become the Santa Fe Trail. As it tells the story of the tree, it weaves in the history of the Old West. It absolutely fascinated me and was one of the first books that really hooked me into reading.
– David
12. The Hunter by Richard Stark
As a late-comer to pulp fiction and classic crime fiction, The Hunter blew me away. This is the first of Stark's novels to feature "Parker" – an amoral and ruthless career criminal but a true professional. Crime fiction with grunt! No serial killers to be found.
– Alex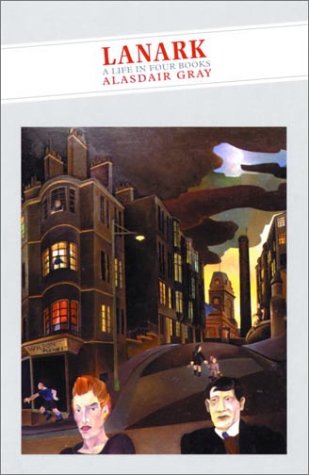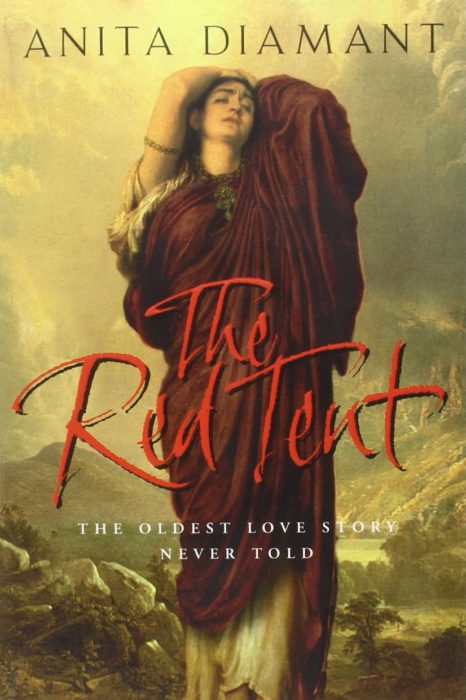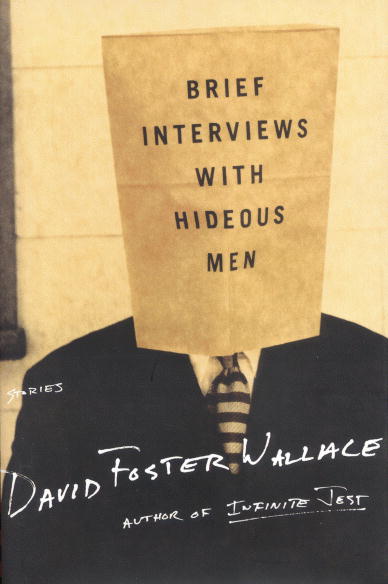 13. Lanark by Alasdair Gray
Discovering Lanark was like finding treasure; a mysterious, tatty silver cover sitting on the shelf in a second-hand book store. Inside was an anarchic, surreal, affecting story about relationships with women, art, and growing up. It captured exactly how I felt when I read it in my early 20s.
– Paul
14. The Red Tent by Anita Diamant
The Red Tent is the first book I fell in love with. I loved the way it was written, the history it told, and the focus on relationships between women. I have bought this book for nine important women in my life, and they have all loved it as well. In fact, I think it might be time to read it again!
– Alley
15. Brief Interviews with Hideous Men by David Foster Wallace
Brief Interviews with Hideous Men is closest I've ever come to being inside the mind of another person. It made empathy feel exciting. (That might not make sense to you, but trust me, it will when you read it.)
– Isaac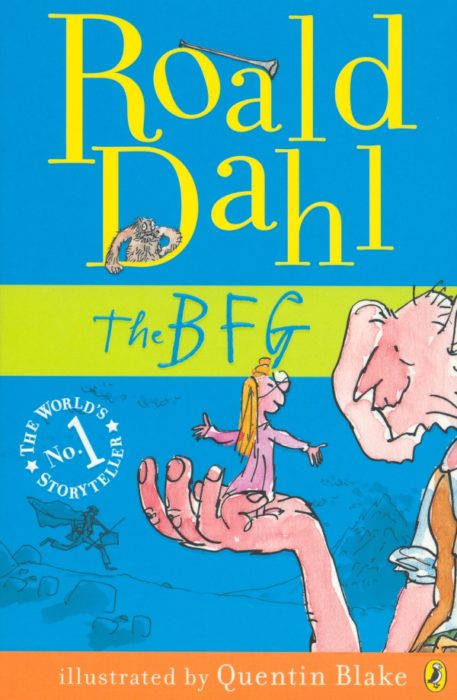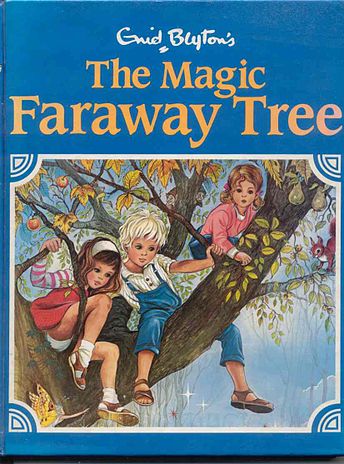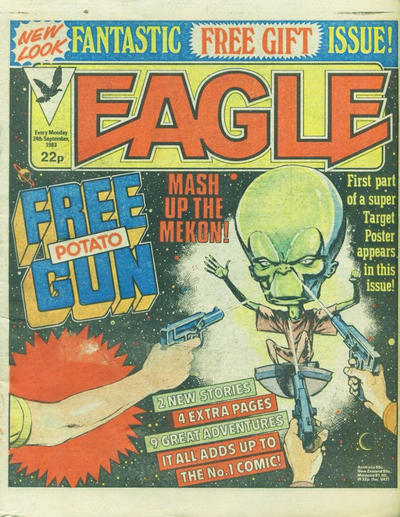 16. The BFG by Roald Dahl
I say The BFG, but I could be talking about The Witches (or any Roald Dahl, in fact). These books seemed to come alive, and I felt like I was in the story … You could say that Roald Dahl brought reading to life for me!
– Kelly
17. The Magic Faraway Tree by Enid Blyton
The Magic Faraway Tree had such a big influence on me – when I was young, my friends and I would play in a forest around a big tree and pretend we could enter different worlds, just like they do in the story.
– Esther
18. Eagle #24, 24 Sept 1983
This isn't a book in the purest sense, but the moment that changed my life was walking into the Totora Park book shop, aged 10, and purchasing the 24 September 1983 issue of the comic series, Eagle. (I was definitely swayed by the free potato gun on the cover – I nearly took a friend's eye out with it, but that's another story …) I was hooked by the Dan Dare & Doomlord stories and, from here on, it was a slippery slope to comic collecting. My love for all things comic continues today!
– Simon
SaveSave